Sarasota, Fla. – (January 31, 2022) – Neal Land & Neighborhoods, a Manatee and Sarasota-based master-planned community developer, closes 2021 ten percent ahead of its annual sales goals at its flagship community in Parrish, North River Ranch.  The company previously announced the attainment of its annual sales goals, reaching 350 homes sales early in November.  The momentum continued with an additional 39 new construction sales in the final 6 weeks of 2021. Prices for homes in North River Ranch currently range from the $300s to $800s, with 2021 average sales prices ranging from $289,000 to $600,000 depending on the builder.
 "North River Ranch had a phenomenal year thanks to the confidence that buyers and builders alike showed in this young community," said John A. Neal, President of Neal Land & Neighborhoods. "The sales momentum we saw through the end of 2021 continues into 2022.  With the anticipated sellout of Brightwood, the release of more lots in Riverfield and work beginning in Wildleaf, we are poised for excellent positioning."
Nearly 300 residents currently call North River Ranch home, enjoying access to two amenity centers including the Brightwood Pavilion and the newly finished Riverfield Verandah, which boasts a resort-style pool and an 1,800 square foot covered patio area.  In 2022, the first of nine miles of trails will be complete while designs for the remaining trails will be underway.  Totaling approximately 24 miles at completion, the Greenway & recreation trails will span the entire length of the community with mile markers to allow for route planning and fitness monitoring.  Additional amenities include Avid Fitness stations along the Greenway, a Bike Share program, playgrounds, abundant open green spaces and at build-out, two commercial village centers serving the community with a grocery store, restaurants, medical, offices, and shopping.
As more homeowners move into North River Ranch, Faith Santoro as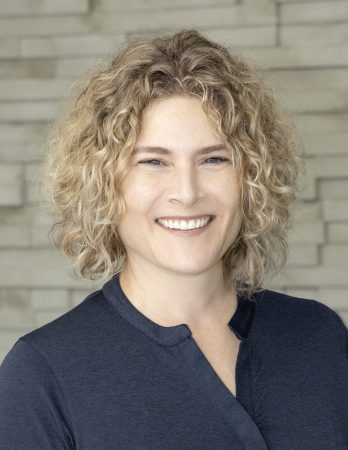 Director of Fun has joined the team. Santoro will play a pivotal role in engaging families with a variety of hands-on, fun, educational, well-being, and health-minded programs and activities designed to animate and activate the neighborhood and foster a sense of community and connection. Faith's most recent experience as an Activities Manager for the world's leading spa, fitness and leisure management firm, is the ideal foundation for this role.
"North River Ranch is a place where family time is focal and community is central, so having a dynamic and passionate individual like Faith is the key to bringing everyone together," said Neal. "With the anticipated demand this year in mind, Faith is moving full steam ahead to create the true sense of home so many are looking for."
For more information on Neal Land & Neighborhoods, including the company's latest development news, visit https://nealland.com/.
About Neal Land & Neighborhoods
Neal Land & Neighborhoods is a Manatee County-based land planning and community development organization led by John A. Neal. By partnering with highly reputable builders and large-scale land owners in Southwest Florida, Neal Land & Neighborhoods leverages its innate understanding of land planning and development to establish thriving, sustainable, livable and ecologically sensitive communities throughout Manatee, Sarasota and Hillsborough counties. Neal Land & Neighborhoods currently owns or controls several thousand acres of land entitled for more than 9,000 future residential homes and the supporting mixed-use commercial and retail. To learn more about Neal Land & Neighborhoods, current and future projects, visit https://www.nealland.com/.