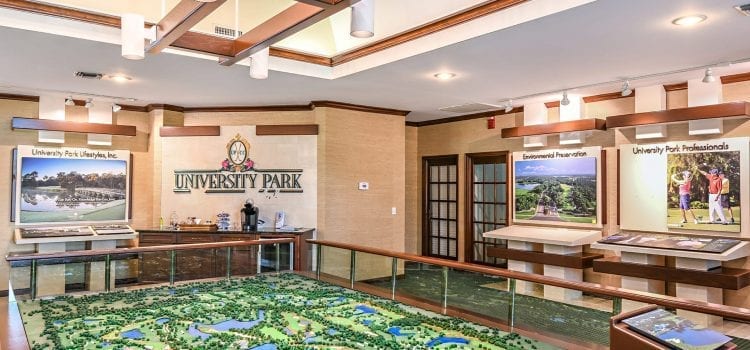 The strength of our portfolio means at any given time we own or control, directly and through joint ventures, several thousand acres with the potential for future residential homes and mixed-use developments. Each of our projects is strategically positioned and carefully planned to evolve into neighborhoods for tomorrow's families and active adults.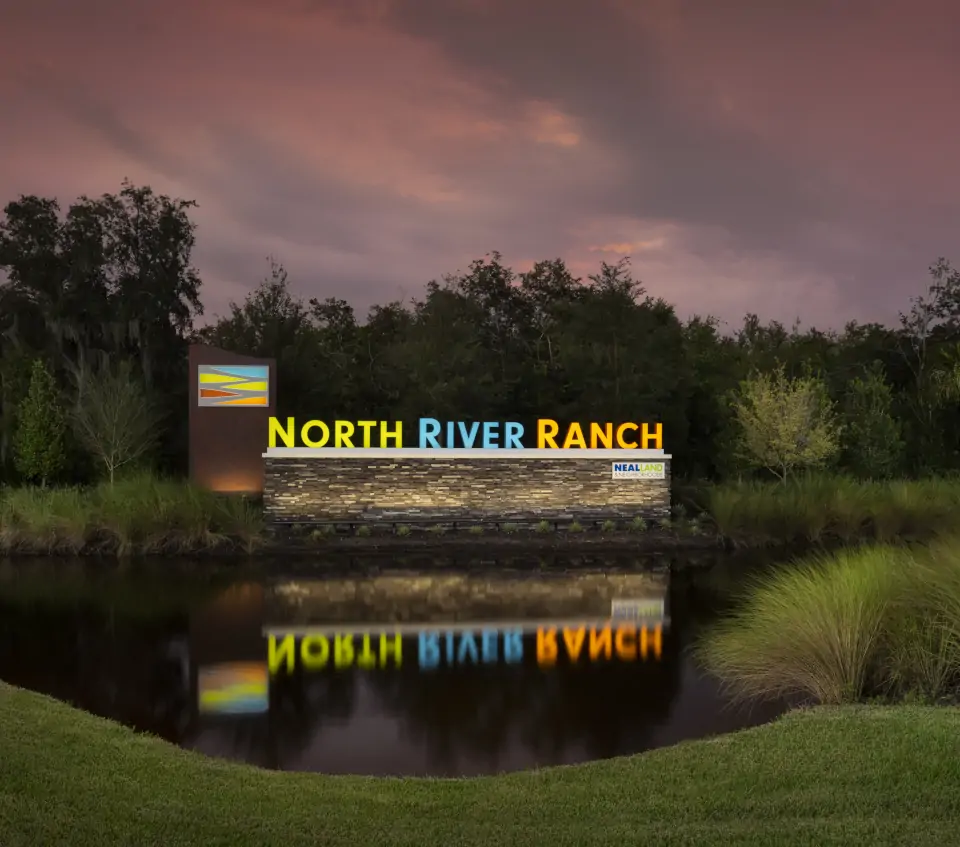 NORTH RIVER RANCH
North River Ranch, our flagship master-planned community, is unlike anything in the market today. This 2,600-acre, mixed-use neighborhood is strategically positioned and carefully planned to redefine North Manatee County. Located just off Moccasin Wallow Road and U.S. 301 between Tampa, Sarasota and St. Petersburg, the community is within easy access of I-75. North River Ranch will evolve into a thriving destination, with 6,000 single-family, townhome and villa residences, and apartment living, retail, shopping and schools. Amenity-rich, ultra-walkable and bikeable, North River Ranch is where modern living meets hometown warmth.
To further enhance the area, Neal Land & Neighborhoods has improved roadway infrastructure including the Ft. Hamer Road extension from Erie Road north of Moccasin Wallow Road.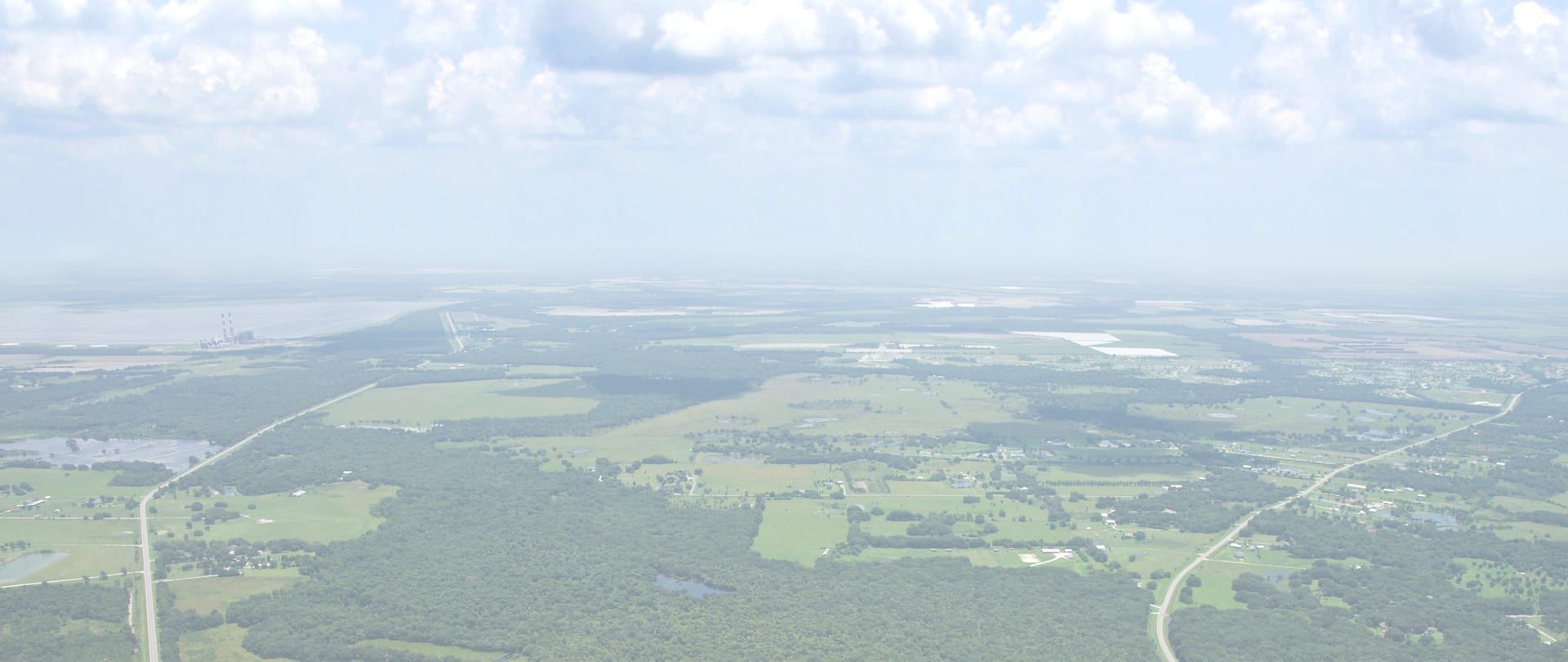 BREAKING NEW GROUND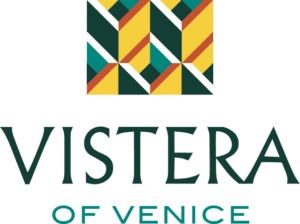 Design and engineering is underway on our next neighborhood located between Border Road and Laurel Road on the east side of I-75, Venice, Florida. This upcoming 300-acre gated community will fill a need for new construction housing that fits both active adults and families in an area that is seeing rapid growth.
With a mix of single-family homes, paired villas and front-porch living with rear-entry garage homes, plus apartments, the neighborhood will provide approx.1,300 residences.
Plans call for a thoughtfully designed, central amenity with clubhouse, pool, and an abundance of outdoor recreation and activity. Residents will benefit from the close proximity to Myakka State Park. "We aspire to help preserve our neighborhood history through the creation of civic parks and trails and safe roads to be used by all. We think our neighborhoods are better served through beautiful lasting things where a community can come together and grow. We have a long track record at Neal of creating beautiful things and helping our neighbors create beautiful things and places and it is a track record that cannot be challenged."
John A. Neal President
COMPLETED PROJECTS
Throughout our history, Neal Land & Neighborhoods has helped establish thriving, livable communities throughout Manatee and Sarasota counties.
UNIVERSITY PARK
1,238 UNITS APPROVED, 1995
WISTERIA PARK
141 UNITS APPROVED, 2004
FOREST CREEK
474 UNITS APPROVED, 2005
RIVER'S REACH
326 UNITS APPROVED, 2011
SOUTHERN OAKS
139 UNITS APPROVED, 2013
RIVER WIND
57 UNITS APPROVED, 2014
TIDES END
38 UNITS APPROVED, 2015
THE ESTUARY
50 UNITS APPROVED, 2015
Providing neighborhoods where people can live their best life. That's our enduring commitment to our residents and partners.

— John Neal – President – Neal Land & Neighborhoods

The Neal team takes extra steps and time to ensure they deliver the best in community master planning development.

— Chris F. – Clearview Engineering

Neal Land & Neighborhoods is a valued development partner of ours in the West Florida Market. It is not often that you find a skilled team adept at creating a sense of place and community without hesitation to invest the necessary time and resources to pave the way for a successful neighborhood. It is a pleasure working with the Neal Land Team and we look forward to many successful years to come.

— National Homebuilder

North River Ranch shows you the detail and thought John Neal and Neal Land & Neighborhoods put into their communities. Everything Neal Land & Neighborhoods brings to their communities from the planning, design, development to experience is with their customers and homeowners in mind.

— Mike A. – Armstrong Landscaping

It is rewarding to be aligned with a team whose expertise, attention to detail, creative planning, thoroughness and visionary approach so closely mirrors our own. They are focused on stakeholder success and ultimately yield exceptional results.

— Charles V. – Investment