PARRISH, Fla. (Nov. 28, 2022) – North River Ranch, the flagship master-planned community of  Neal Land & Neighborhoods, held its first annual Tons of Fun Touch-a-Truck event on Sat., Nov. 12, with nearly 1,000 people in attendance. Over 20 trucks and service vehicles participated in the event held at the site of Market Walk at North River Ranch – the community's future grocery plaza being anchored by Publix. Neal Land & Neighborhoods is a Manatee and Sarasota-based master-planned community developer.
Local public service entities and vendors, including Parrish Fire Rescue, Manatee County departments including the Sheriff's Office, Search and Rescue, Emergency Medical Services, Schools and Area Transit, and vendors such as Driggers Engineering and Woodruff & Sons Construction, among many others, participated in the event which allowed children of all ages to climb into, play with and learn about the important vehicles they see throughout their communities every day.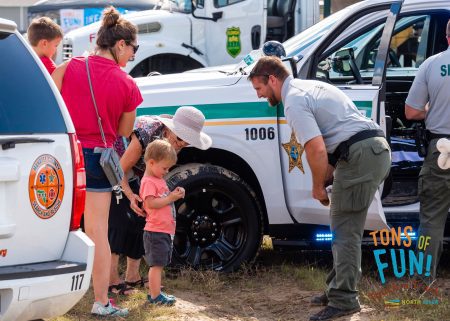 "I'm so grateful for the support of our community and everyone involved who helped make this event such a great success," said John A. Neal, President of Neal Land & Neighborhoods. "Bringing everyone out together for an opportunity to connect and learn from each other was the goal and it's a valuable part of our active community at North River Ranch. On behalf of the Neal Land team, we want to thank every participant and volunteer. We look forward to growing this event in the coming years."
"I heard nothing but great things from the public in attendance," said Michael D. Williamson, Division Chief, Parrish Fire District. "We always count it a pleasure to support our community events with these types of outings, it gives us access to people with questions about their fire department. I also had the opportunity to speak with John [Neal] at the event and conveyed the same sentiments about the great partnership in working with the Neal Land team."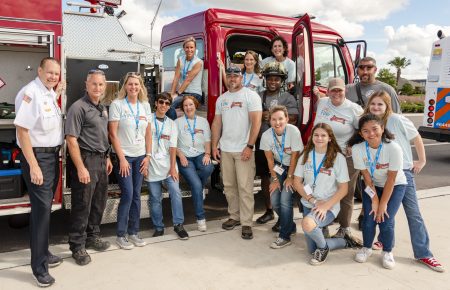 Other participants and volunteers included Barbara A. Harvey Elementary School, Parrish Community High School, Parrish Civic Association, GABIE Bus, Florida Forest Service, Knight's Towing Company, the North River Ranch homebuilders: Pulte, KB Home, Homes by WestBay, David Weekley Homes, Neal Communities and Park Square Homes, and more.
For more information on North River Ranch, visit https://northriverranch.com/.
About Neal Land & Neighborhoods
Neal Land & Neighborhoods is a Manatee County-based land planning and community development organization led by John A. Neal. By partnering with highly reputable builders and large-scale landowners in Southwest Florida, Neal Land & Neighborhoods leverages its innate understanding of land planning and development to establish thriving, sustainable, livable, and ecologically sensitive communities throughout Manatee, Sarasota, and Hillsborough counties. Neal Land & Neighborhoods currently owns or controls several thousand acres of land entitled for more than 9,000 future residential homes and the supporting mixed-use commercial and retail. To learn more about Neal Land & Neighborhoods, current and future projects, visit https://www.nealland.com/.